What is the Golden Jar Reward?
The Golden Jar Reward is a fantastic feature that allows you to earn fixed points every four weeks.
By consistently uploading receipts on a weekly basis, you'll have the opportunity to fill three blue jars—one for each week. Once you've filled all three jars, a single approved receipt is all it takes to complete the Golden Jar and claim your reward!
The coolest part is that as you level up, your Golden Jar Reward keeps getting bigger too. The higher your Level, the better the reward!
Earn Shakes every week
In addition to the monthly Golden Jar Reward, you will also receive Shakes each time you upload an approved receipt within a specific week period.
You'll earn varying amounts of Shakes each week, with the number increasing as you get closer to the Golden Jar. Here are the specific weeks during which you can earn Shakes:
1st to 7th of the month
8th to 14th of the month
15th to 21st of the month
22nd to the end of the month
In short, you receive Shakes for each week when you upload an approved receipt, and on the 4th week, you'll earn the Golden Jar Reward!
How to claim your Shakes
Once your receipt is approved, one of the Blue Jars on the homepage will start flashing.
Simply tap on the flashing Jar to claim your Shake(s).
Once claimed, the Shakes will be added to your balance, and you can play them anytime you like!
How to play Shakes
Shakes is a fun game that gives you a chance to earn extra points.
Tap the "Play Shakes" button on the home page.
Select "Play Now."
Shake your phone up and down until the yellow fills up.
Your prize will be revealed at the end.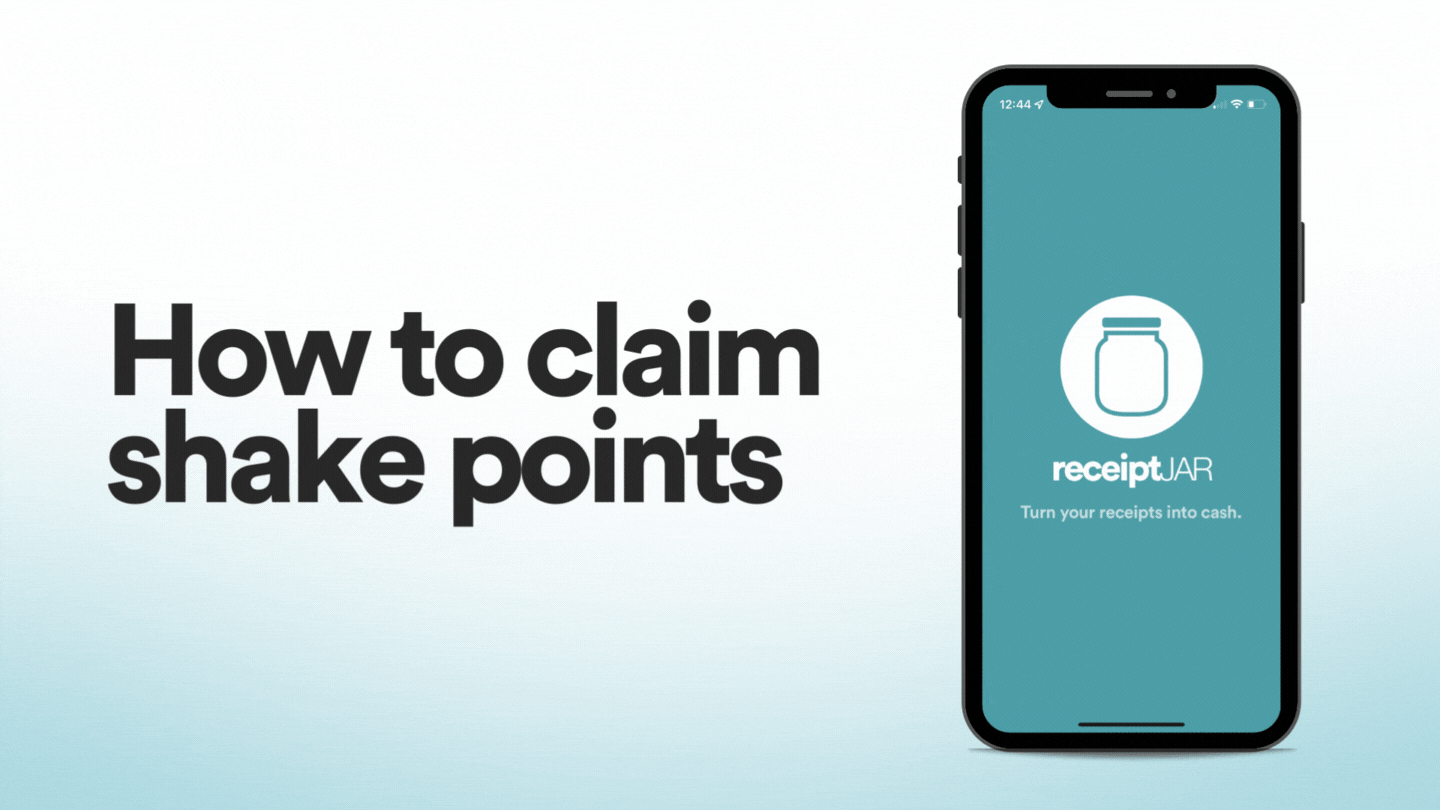 Remember, the outcome is completely random, so sometimes you win and sometimes you don't. Enjoy the excitement!