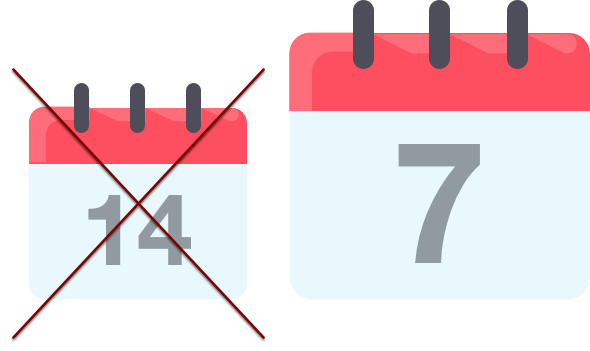 Starting Monday 20 June 2022, the upload day range will be changed to 7 days, originally 14 days.
This means that for example, when you upload a receipt on the 15 June, the "purchase date" for the receipts need to be between 8 - 15 June for it to be approved.
Why the change? This is to help speed up approval time by decreasing the receipt date.
Don't worry! We looked at the numbers and over 90% of receipts are uploaded within 7 days of purchase.
In the mean time we are also working on improving the upload feature to make your experience smoother and faster!