Where to enter your referral code?
⚠️ You will NOT be able to enter a code if you have uploaded receipts. ⚠️
The referral code is only for new users who have no uploaded any receipts.
When you first sign up to ReceiptJar, go to the Receipt page, and you will see a button where you can enter your code.
How to use your Referral Code:

Open the App;
"Receipt" tab;
"Enter Referral Code";
Type in your referral code and submit;
Done.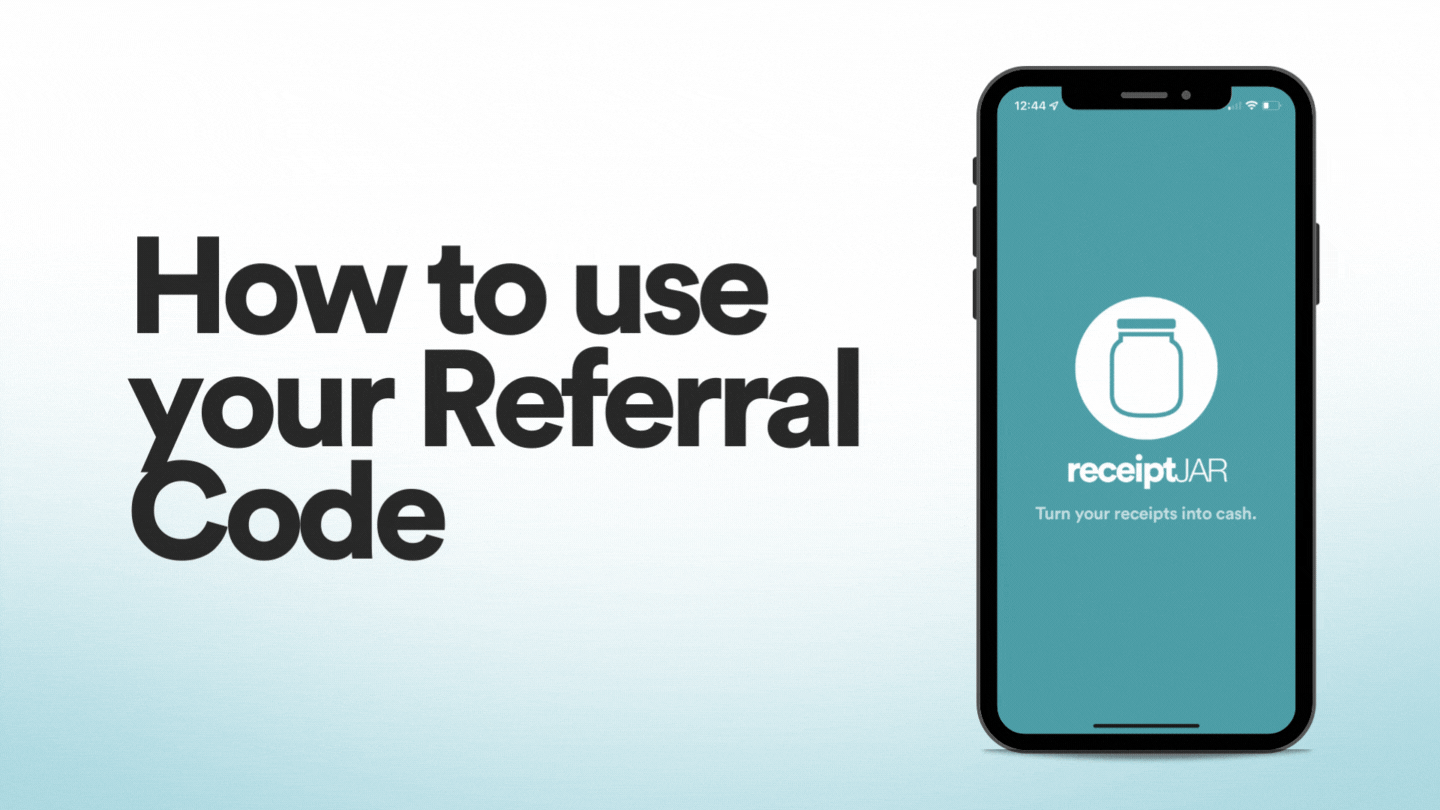 Why haven't I receive my 200 points?
If you have given your code to a friend, and have not received your 200 points:
Check if they have entered your code
Check if they have uploaded an approved receipt
They must complete the above for you to receive your 200 points.
Scamming the system
We have a zero tolerance on referral scamming. Anyone who creates fake accounts to get referral points will get their accounts suspended.