How to enable it on iPhones
Go to Settings and tap Notifications.
Select "ReceiptJar" app and tap Notification Grouping.
Toggle on "Allow Notifications"

How to enable it on Android phones
Go to Settings
Go to "App Info" or "Apps and notifications"
Find "ReceiptJar" app, you might need to search or expand to find it
Once found, tap on it to view App Info
Tap "Notifications"
Toggle on to allow notifications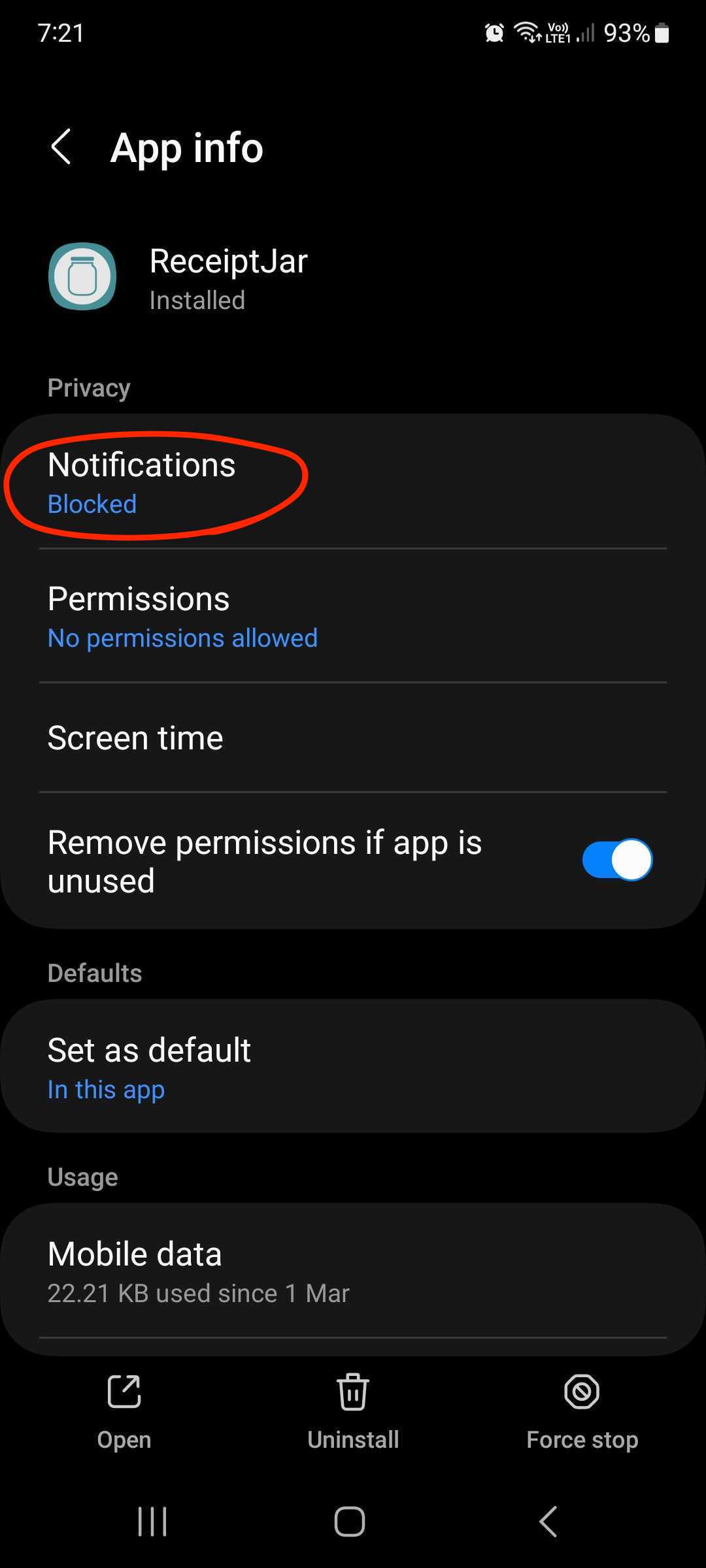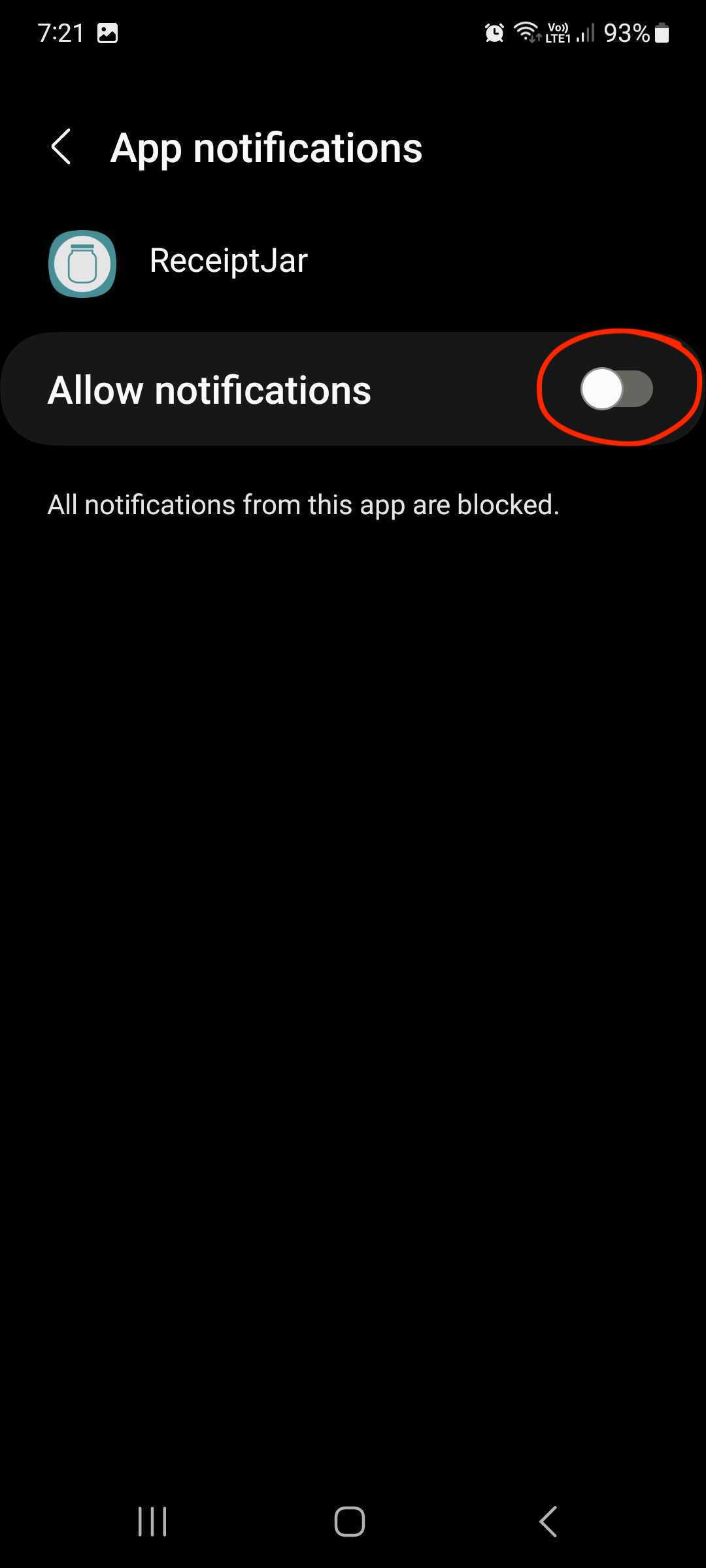 If you are having trouble enabling push notification, please don't hesitate to reach out to us.